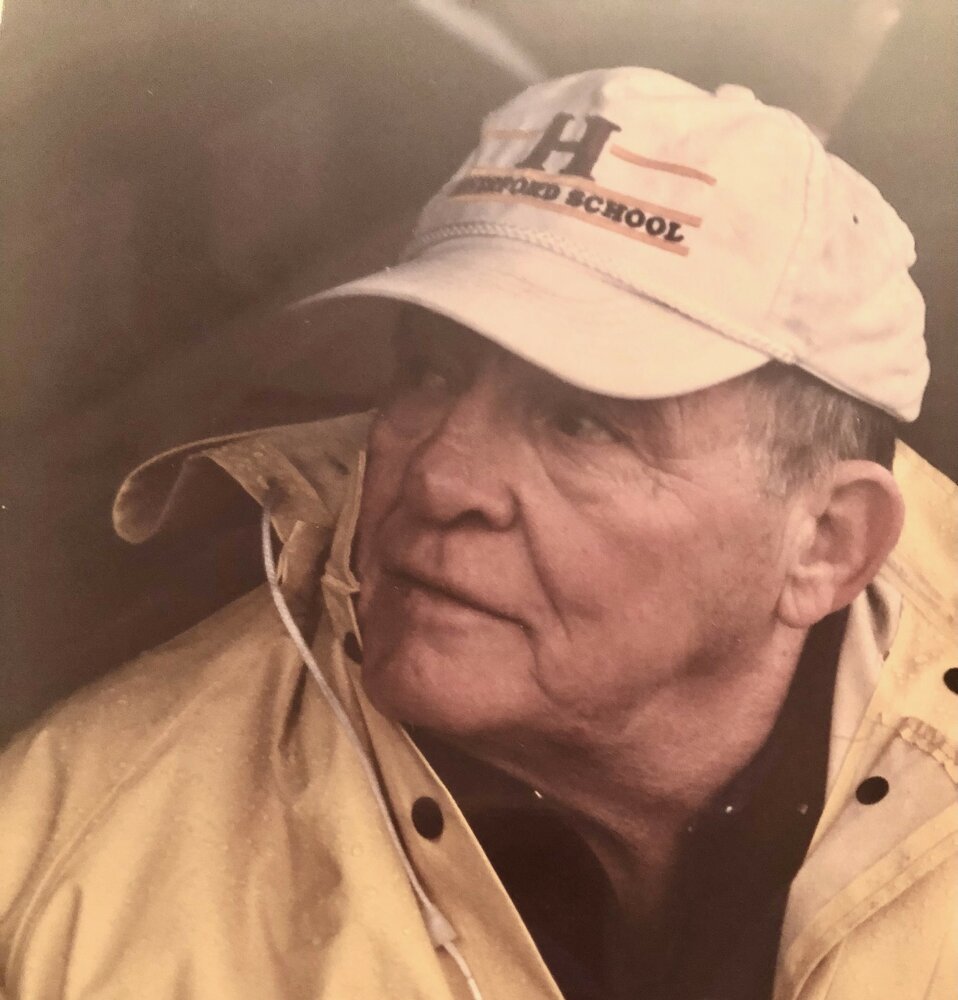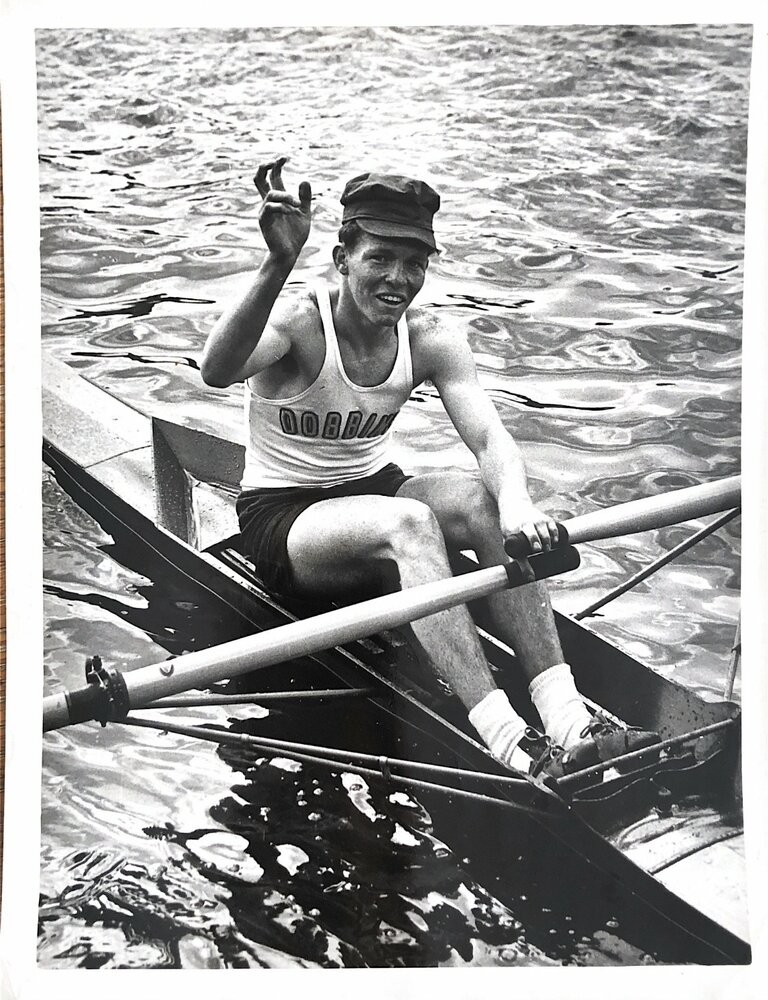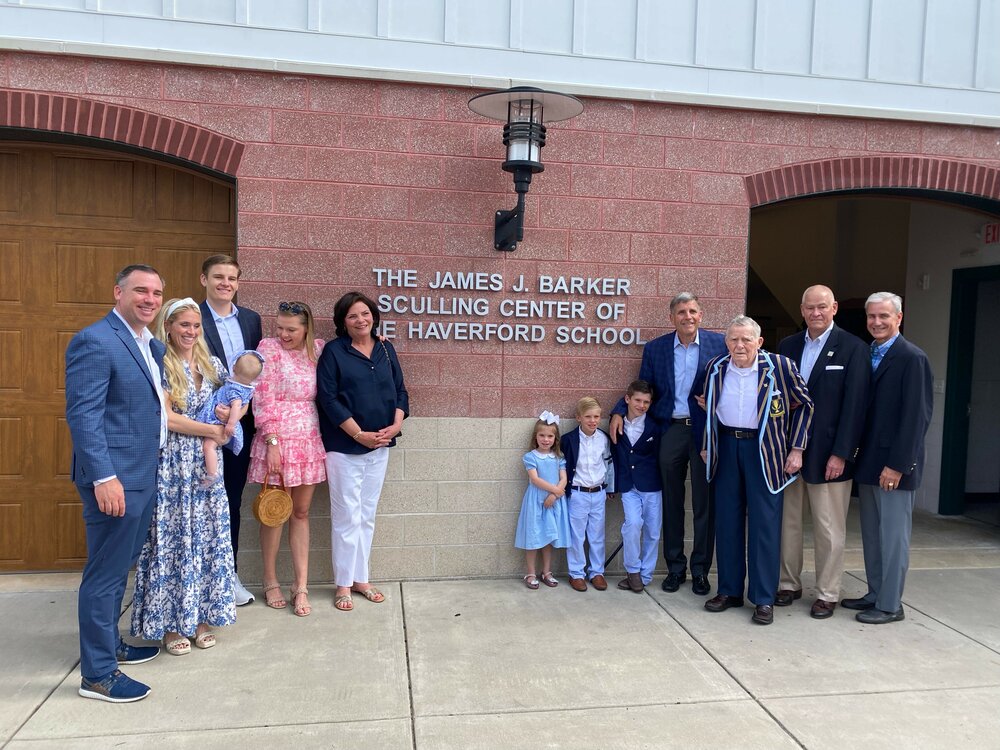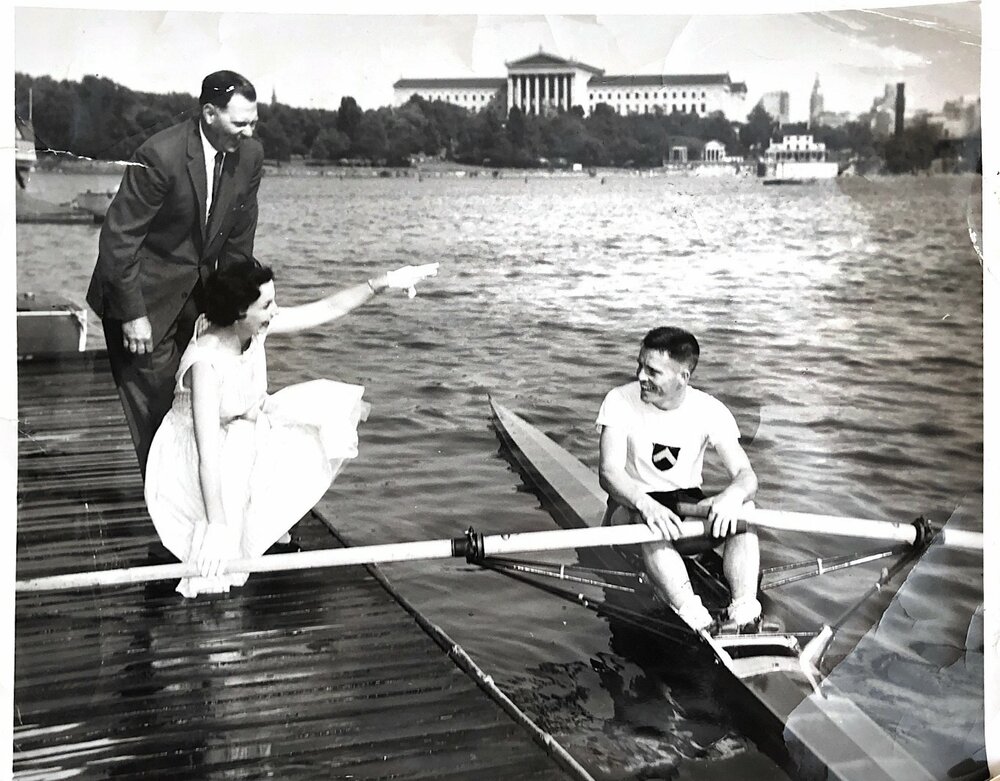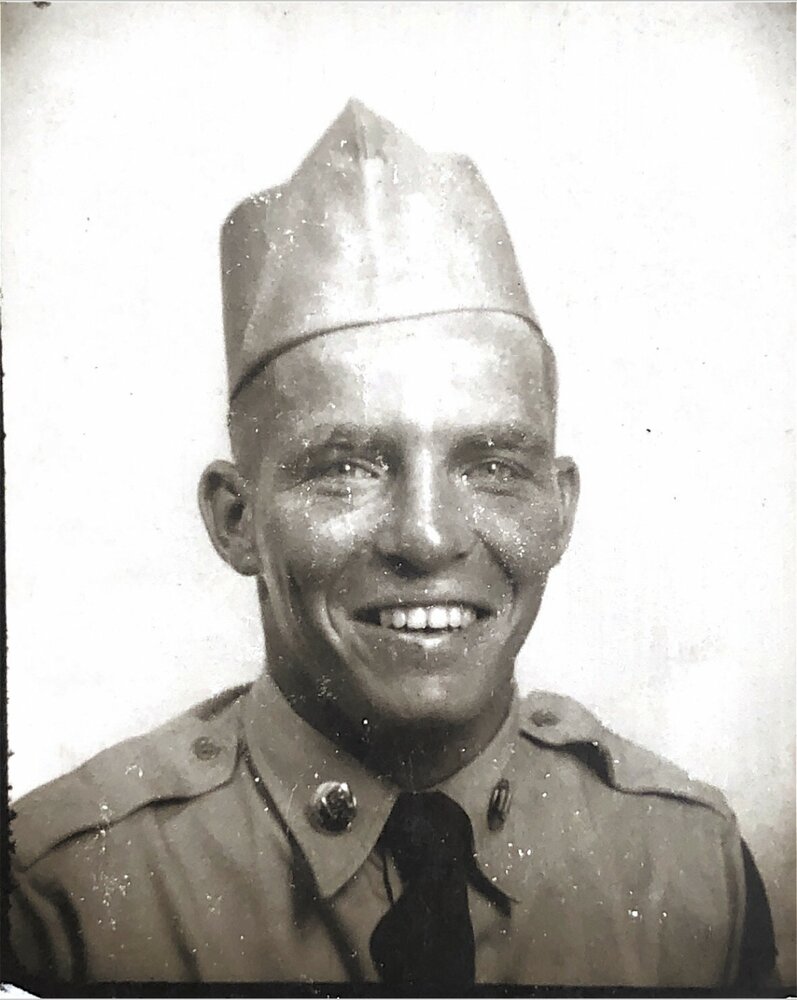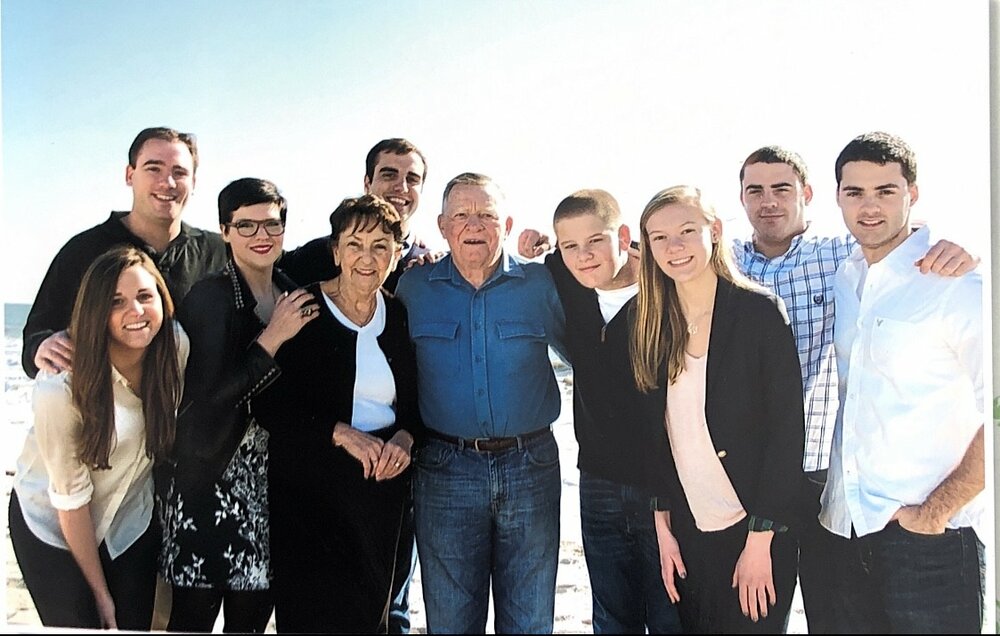 Obituary of James J Barker
Please share a memory of James to include in a keepsake book for family and friends.
James Joseph Barker Jr. had spent one too many nights away from his beloved wife, Joan Mary Kathryn Taylor Barker. A year into his Army service during the Korean War, he found himself temporarily stationed on a base in Missouri in the heart of winter. "Come and see me here," he'd written to her weeks prior. She boarded a series of buses from Philadelphia. He waited until an evening drill. The row of soldiers trudged along in the snow, approaching a heavy wood. They all turned left in formation. Jim turned right.
Two days later he returned, slipping seamlessly into the same formation he'd ducked out of. A commanding officer questioned where he'd disappeared to. "I've been on kitchen duty, sir." He was dragged in front of the gruff head cook who couldn't confirm or deny his story. "All these micks look alike." Jim had gotten away with it. Really, he wouldn't have cared either way. There wasn't a force on earth that could have kept him away from Joan. It was true then and just as true this week when he passed peacefully at 92 years of age next to the woman who he loved above all else.
James Joseph Barker Jr. was born in 1930 in the Brewerytown section of Philadelphia. The son of James J. Barker and Mae Sophia Trefz, he was raised alongside his brother and lifetime best friend Walter Barker. Jim was a tough-nosed (shall we say 'boisterous'?) youth who quickly found an outlet for his competitive nature and raw athleticism in sports. When he was a junior in high school, a friend convinced him that a sport called "Rowing" would help bulk him up for football season. The rest is history: he picked up oars and never played another down. Rowing would change the trajectory of his life, and of Joan's, whom he married just a year after they graduated high school. They would be married for 71 blissful years.
As a competitor, Jim won 24 National Championships for Undine Barge Club (Jim was a lifetime member). The boy from Brewerytown would go on to compete and win in distant waters, too. Stationed with the Army in Okinawa, Japan during the Korean War, he was pulled from his bunk one day with, "Hey, Barker! Are you the one who rows boats?' The United States needed him to compete the following day in the National Championship of Japan, 1,300 miles away in Tokyo. There was just one small problem: he'd need to find a ride. He arrived in Tokyo on time and in style in the belly of a B29 where he'd "damn near froze to death." He raced - and won - the next day.
After his military service ended, James and Joan started their family. They had four children: James, Jeffrey, Joan and Lynn. They took delirious joy and pride in them, raising their children with "the religion of family" above all else. Jim worked three jobs in order to give his children every opportunity he didn't have: 43 years with the Philadelphia Gear Corporation, 25 years as a Catholic League basketball referee and — the job which was his vocation — 50 years as the head coach of Haverford School Crew.
He was also the head coach at Undine Barge Club for many decades, where he coached both of his sons to National Championships. He coached countless world-class competitors, many of whom moved to Philadelphia solely for the opportunity to learn under him. He was recognized throughout his life for his contributions to the sport. Jim was inducted into the Roxborough Hall of Fame, the Haverford School Athletic Hall of Fame, and the US Rowing Hall of Fame. He coached in the four corners of the world, always with Joan by his side, making many lifelong friends along the way.
To the benefit of all who rowed for him, Jim brought his full self to the job. He represented an era of sportsmen who prized hard work, grit, competitiveness, fairness, and humility - in both victory and defeat - above all else. Victory, it must be said, was strongly preferred. He didn't just teach his crews how to be great rowers; he taught generations of them how to be exceptional men.
His unflappable moral code and his commitment to fairness also helped to usher in profound social changes in Philadelphia rowing throughout the 50's, 60's and 70's. Jim is credited as a force behind bringing much-needed diversity of religion, race and gender to Boathouse Row. When asked about his role many decades later, he replied (true to form) that he hadn't done it "as a campaigner or anything like that." He did it because he didn't see a difference between himself and anyone else. He did it because it was right and fair. As he did on that snowy evening in Missouri: when the crowd turned left, Jim could comfortably and confidently turn right.
Over his decades-long coaching career, Jim's family continued to expand with nine grandchildren (Michael, Sean, Lauren, Kristin, Kate, James, Bryan, Maggie and John) and eventually eight great grandchildren (William, Patrick, Paige, Charlotte, Jack, Ellana, Ben and Caroline). He often joked that he "wasn't allowed to talk about his grandchildren" for risk of bragging. He adored each and every one of them. They worshipped him.
Jim was a consummate Philadelphia sports fan. Famously, he was in the stands at Franklin Field in 1942 when the commentator interrupted play to announce that Pearl Harbor had just been attacked. Jim was an Eagles season ticket holder for 35 years. He could be found most Sundays at the tailgate with his sons, friends, grandkids (and later great grandkids), sipping on a pre-noon Manhattan. Game time was reserved for celebrations or heavy head shaking on each down: "we're makin' this guy look like Johnny Unitas out there." His observations, one-liners and legendary stories would have his audiences wiping away tears of laughter. The best part is that most of them were even true.
A proud third-generation American, Jim's most fervent wish was to see each generation do better than the one before. The son of a Teamster took incredible pride in watching it materialize within his lifetime. His searing love for his family and, above all, his Joan was the life force behind generational progress. Everything that Jim accomplished or helped others accomplish in his remarkable life he did so with integrity, loyalty, grit, humor and humility. To know Jim was to know you were in the presence of greatness, particularly because he'd be the last person to admit to it.
Jim Barker will be missed profoundly and endlessly by all who were lucky enough to know him. He never cared much about accolades or honors, about money or possessions, about status or gossip. He cared about doing the work, he cared about showing up for others, he cared about seeing injustices righted. Mostly, he cared about the people closest to him with such intensity that his love and faith will sustain them for a lifetime more. He lives on in the hundreds of lives he helped to shape, most especially those of his beloved family. All who knew him were better for it.
Jim Barker carved his own path in life. He didn't care about going right while the crowd went left. As with all true originals, the world will never know another of his kind.
Jim is preceded by his brother, Walter Barker, his son-in-law, Ed Eissler, and his granddaughter, Lauren Barker. He is survived by his beloved wife of 71 years, Joan. His loving and devoted children: James (Elizabeth), Jeff (Kathy), Lynn and Joan (David). His adoring grandchildren: Michael (Christine), Sean (Moira), Kristin, Kate, James (Christina), Bryan (Maggie), John and Maggie. And his Great Grandchildren, eight very lucky kids who loved to play with their Pop: William, Patrick, Paige, Charlotte, Jack, Ellana, Ben, and Caroline.
In lieu of flowers memorial donations may be made to The Gold Cup
To send flowers to the family or plant a tree in memory of James Barker, please visit Tribute Store


Share Your Memory of
James