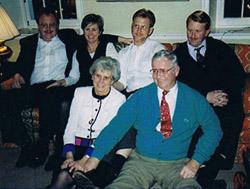 One of the most caring and loving things you can do for your family is to leave detailed information which will give them and also you peace of mind that your arrangements are in keeping with the way you wanted them.

Making funeral arrangements at the time of loss can be extremely difficult for those left behind as you can guess. When the funeral and even payment have been made in advance this alleviates uncertainty and confusion at a time when emotional stress may make decisions difficult.
Pre-funding funerals is a growing trend in America because of the peace of mind that comes from having one's affairs in order. Funding those arrangements with insurance coverage or a trust are the two ways we handle pre-funding.

You can reduce the impact of inflation by locking in today's prices for your funeral. Our insurance plans are underwritten by Forethought Life Insurance Company, rated A+ (Superior) by A.M. Best. Even people on a tight budget can gain the advantages of funding with our Forethought Plan.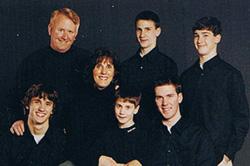 Our plan provides life insurance benefits that are exempt from federal income tax when paid to a named beneficiary. Neither the increasing value of the coverage nor the total benefits paid at the time of death are federal income taxable. Individuals between the ages of 0 and 99 may apply.

Please take the time to complete our preplan form and send it to us so that we can get back to you promptly or simply call us at 610-828-4430 so that we may answer any of your questions--Thank you.

When a death occurs in your family, important tasks and decisions must be made. You may not know what to do and bearing the responsibility can be overwhelming. Remember that you are not alone: we are available 24 hours a day, 365 days a year to assist you with the details and offer our guidance. We have made a list to help guide you through the steps you will need to take when a death has occurred. We will help coordinate all of the details when you meet for an arrangement conference.
After a death has occurred, please call us at 610-828-4430 and if our answering service responds, do not worry, they will contact us immediately. The following are some questions that we may ask when you call:
What is the full name of the deceased?

What is the location of the deceased (Hospital, Nursing Facility or Residence)?
What is your name, address and telephone number?
What is the name, address and phone number of the next-of-kin?
Is there a pre-arranged funeral plan? (If yes, what is the plan name or number?)

We will then set an appointment time for you to come to the funeral home to complete the details of the funeral arrangement and allow us to present with our many options. We may ask you to bring in some items and information that will be necessary to complete the arrangement. These items will include:
Clothing for the deceased

Social security number of the deceased.
The deceased's birth date and city and state of birth.

The deceased's parents names, including mother's maiden name.
Information about the deceased's education.
Marital status of the deceased.
Veteran's discharge papers or Claim Number.
A recent photograph of the deceased.
Pre-arrangement paperwork (if applicable)
Cemetery lot information (if applicable).