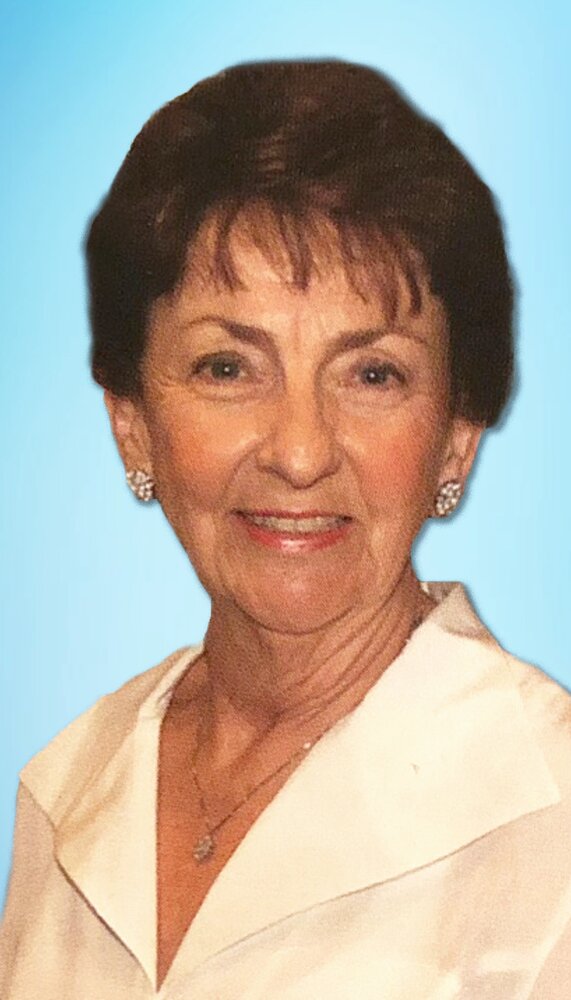 Share Your Memory of
Joan


Obituary of Joan T Barker
Please share a memory of Joan to include in a keepsake book for family and friends.
For many women, losing a name is a side effect of marriage. A last name, almost certainly. Perhaps a middle name too. We give up our names for tradition, for simplicity. Joan Mary Kathryn Taylor Barker respectfully disagreed with this particular marital custom. When she married the love of her life, James Joseph Barker Jr., she proudly took his last name, but she also kept each of her own precious names. Joan was hers. Mary was her aunt's. Kathryn was her late mother's. Taylor was her late father's. She held those names – and all they represented to her – close throughout her beautiful, remarkable, 90-year life.
Joan Mary Kathryn Taylor Barker was born in Philadelphia on January 18, 1933 to Kathryn (Kitty) Ann O'Shea and Daniel Aloysius Taylor. She had one sister, Doris, and two brothers, Fred and Donald. Joan spent most of her childhood on Opal Street, round the corner from the famed Shibe Park – home of the Philadelphia Athletics and Philadelphia Phillies. As a girl, she loved asking famous ball players for their autographs and competing for foul balls launched over the right-field wall. She even saw Franklin D. Roosevelt arrive to the ballpark one day.
Tragically, by age 11 Joan and her three siblings had lost both of their beloved parents to tuberculosis. Upon Daniel and Kitty's death, Joan's maternal grandmother, Evelyn Irvin, swept in to keep the siblings together. Evelyn was born in London and had moved to America with her husband James and their four young children, (including Joan's mother Kathryn). Tragically, James died shortly after they arrived in the US and Evelyn was left alone, far from home, to support and raise her four children. Unbelievably, at the age of 67 (and upon the loss of her own beloved daughter) she would find the strength to do it all over again for her four grandchildren.
To say she rose to the occasion is an understatement. Evelyn, or Grandma Irvin as she was now known, had likely the single most profound influence on Joan's life. Joan loved and emulated her endlessly. Joan's famed sense of style (she never owned a pair of jeans!) was inherited from the elegant Grandma Irvin. Such was her admiration for her grandmother that Joan often borrowed her clothes. Grandma Irvin was a remarkable woman built of equal parts love and strength, something she would pass down to her granddaughter. She valued education, was a stickler for manners (Joan would insist upon the same with her own children and grandchildren) and often reminded Joan that "You don't need money to have class." Evelyn's great love and sacrifice cushioned what could have been a traumatic childhood for Joan and her siblings. Under Grandma Irvin's eye, they enjoyed a happy childhood enveloped by warmth and support. In Joan's own words, Evelyn's "courage and love enabled our family to stay together and flourish."
And flourish Joan did. She was a strong student, a gifted writer and poet, and a friend to many throughout her adolescence. A truly striking woman, Joan was popular with the boys of Murrell Dobbins High School. She had one small problem with many of her suitors, though: at 5'8 she often towered over them. "I'd see them coming to talk to me and I'd be thinking, 'Oh, I could eat cabbage off your head…!'"
Her luck – and her life – would change when she met handsome, 6'0 rower James Joseph Barker Jr. at the Fourth of July Regatta. It was love at first sight: Jim would call her that same afternoon to ask her to the fireworks that evening. What many people don't know is that their life-long love affair was almost snuffed out before it began. On the walk home from an early date at the Blue Jay Diner, a neighborhood acquaintance of Jim's leaned his head out a window and shouted "Hey, Bark! Every time I see you, you've got a better looking tomater' on your arm!" Jim managed to smooth the worrisome comment over with Joan – a skill he would need to keep sharp over their 71-year-long marriage.
Jim dropped Joan at her door and she leapt up the stairs with Grandma Irvin. They knelt at the window and watched Jim walk away. They both knew she had found her man. From that day onward, Joan gained another name. She was henceforth rarely known as just "Joan," instead almost always by the seemingly-single-word, "Jim-and-Joan."
Jim and Joan were inseparable from the very start and married just a year out of high school. They went on to have four beloved children: James, Jeffrey, Lynn, and Joan. Their children were the single greatest source of joy and pride in their lives. Joan and Jim shirked many traditional gender roles as they raised their family. Joan had her own career outside of the home (a very successful one, particularly in later years) and so the cooking, cleaning, and child rearing needed to be shared among the two. They operated, always, as a seamless unit – much to the chagrin of their children, who found they could never separate the two in an argument. As a mother, Joan was an unending source of strength, inspiration and wisdom to her children. She steered her family, just as the strong women who went before her, through joyful and turbulent waters alike. She was their rock.
Joan maintained an incredibly special relationship with her siblings all throughout their lives. Doris was her best friend in the world: her accomplice in life, shopping, and mischief. Joan also maintained beautiful, devoted relationships with her nieces, Diane, Sharon, Leslie, Janet, Alice and Mary.
As the saying goes: behind every successful man, you'll find a strong woman. Her Jim went on to have an exceptionally successful career in rowing, but he was always clear as to where the credit was due. It was Joan's love, support, and sacrifices that enabled him to pursue competition and coaching at the highest levels of the sport. Every one of his successes was half hers; he reminded Joan (and everyone else) of this fact with every achievement . She was his biggest fan and his toughest defender: no one, no one, messed with her husband. Rowing would bring Jim and Joan to every corner of the planet and would introduce them to many lifelong friends. That two kids from Murrell Dobbins High would go on to see so much of the world, together, was a miracle and a privilege that was never lost on them.
Over the years, Joan's family expanded with nine grandchildren (Michael, Sean, Lauren, Kristin, Kate, James, Bryan, Maggie and John) and eventually eight great grandchildren (William, Patrick, Paige, Charlotte, Jack, Ellana, Ben and Caroline). Much like her own grandmother, she relished her role of second-mother, cherished confidant, and beloved friend to her grandchildren. She was funny, she was fun. She loved a party. She threw many at their home, but she created many more wherever she happened to be. She was unfailingly cultured – a lover of art, history, music and literature. She possessed a deep faith which she practiced throughout her life.
Joan had yet another name often used by her family and friends throughout her life: Saint Joan. While any Catholic worth their salt can tell you there is an official process for sainthood, all who knew Joan would agree "Saint Joan" was an utterly appropriate nickname. Joan positively radiated with goodness, kindness, and a depth of love and understanding. Defying all laws of aging, she seemed to grow more beautiful with the years as if her deep, innate goodness couldn't help but manifest on the outside. She really did feel Saint-like. Of course, another possible interpretation is that one would need to be a Saint to put up with Jim Barker for 71 years…
Jim and Joan met as teenagers and they loved each other every hour of every day of the rest of their long lives. To name one is to name the other. Jim was the center of Joan's universe; Joan was the north star and the bedrock of Jim's life. Theirs was a love story that moved mountains and that shaped generations. Our sorrow at Joan's departing pales next to the joy of their reunion.
To those who were lucky enough to know her, the name Joan Mary Kathryn Taylor Barker will always be synonymous with love and strength. She never forgot who she was and where she came from. Joan was forged by a long line of strong, intelligent, and fearless women; she leaves that very same legacy in her own beloved family. She will be deeply missed, eternally loved, and emulated for generations to come.

Joan is preceded, and no-doubt joyfully reunited, with her beloved husband of 71 years, Jim Barker. She is also preceded by her siblings Doris Himes, Fred and Donald Taylor, her son-in-law Ed Eissler, and her granddaughter, Lauren Barker. She is survived by her loving and devoted children: James (Elizabeth), Jeff (Kathy), Lynn (the late Ed) and Joan (David). Her adoring grandchildren: Michael (Christine), Sean (Moira), Kristin, Kate, James (Christina), Bryan (Maggie), John and Maggie. And her Great Grandchildren, eight little ones who brought such joy and pride to their baby-loving great grandmother: William, Patrick, Paige, Charlotte, Jack, Ellana, Ben, and Caroline.
To send flowers to the family or plant a tree in memory of Joan Barker, please visit Tribute Store
Visitation
9:30 am - 11:00 am
Saturday, February 11, 2023
Saint Philip Neri Church
437 Ridge Pike
Lafayette Hill, Pennsylvania, United States
Funeral Mass
11:00 am
Saturday, February 11, 2023
Saint Philip Neri Church
437 Ridge Pike
Lafayette Hill, Pennsylvania, United States
Interment
George Washington Memorial Park
80 Stenton Ave.
Plymouth Meeting, Pennsylvania, United States
Online Memory & Photo Sharing Event
Ongoing
Online Event
About this Event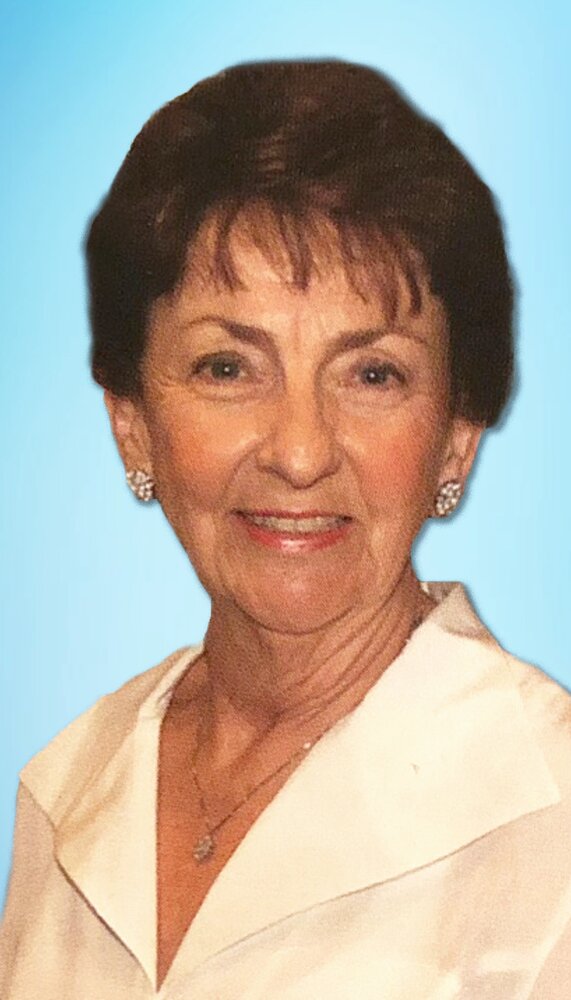 In Loving Memory
Joan Barker
1933 - 2023
Look inside to read what others have shared
Family and friends are coming together online to create a special keepsake. Every memory left on the online obituary will be automatically included in this book.