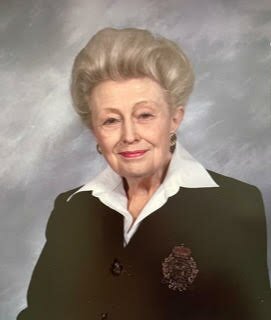 Obituary of Patricia W. Sellers
Please share a memory of Patricia to include in a keepsake book for family and friends.
Patricia W Sellers of Oreland, PA passed away on June 28th at the blessed age of 95 at Brookside nursing home.
Pat was born in Philadelphia and the only child of the late Margaret and Stanley Woods. She is survived by her son Scott F Sellers, Daughter Nina S Badora (Jim) and granddaughter Payton O Badora.
She graduated from Germantown High and spent most of her young life in Erdenheim
where she crafted the art of the piano and spent time w her beloved Pets. Her passion for animals was rooted at a young age and her love of the dachshund breed became evident quickly with her first dog Shorty. She also had a pet duck, aptly named Donald who quickly became fast friends with Shorty the Doxie. She often spoke of their escapades to the Hillcrest Pond not far from their home in Chesney Downs.
Her passion for animals lead her to work for Steinbach veterinary hospital in Blue Bell where Dr. Harry Steinbach gave her a Black and Tan Doxie puppy who she named Grindle and quickly became the "dog love of her life." During her last days she talked about how she was so looking forward to seeing her beloved Grindle in heaven . Pat later went on to work at the Depot Restaurant in Chestnut Hill as a Hostess. The last position she held was as receptionist at the Philadelphia Cricket club where she retired after 27 years. While there she rediscovered her love of the piano and played at many birthday parties and special events for members of the club. She often talked about how she loved playing requests for the little kids at Christmas.
Pat drove a 5 speed manual transmission car late into her Eighties and had a great appreciation and love for cars. As she got older she used to joke that she was going to have to give up her NASCAR driving.
She enjoyed Riunite Lambrusco every night and towards the end she lived mostly on a diet of Chick Fil A milkshakes and thin Oreos! Perhaps the fountain of youth is filled w Oreo cookies and cream Milkshakes? Though she would probably say it was the cheap wine.
She was very proud of her only granddaughter Payton and kept in close contact w her while she was away at college w phone calls weekly to check in.
Lastly there was her keen wit and quick sense of humor. When we finally made the tough decision to call the ambulance and take her to the hospital the EMT asked her if she was allergic to anything her response was "yes, men" they laughed.
Two of her favorite sayings were "it is better to wear out than rust out." And "the secret to living well is never give up and always have an objective in life" both were true of Pat until her last days!
In lieu of flowers memorial donations may be made to https://doxierescue.com/about-us/ & https://www.pspca.org/tribute-memorial-gifts
To send flowers to the family or plant a tree in memory of Patricia Sellers, please visit Tribute Store


Share Your Memory of
Patricia