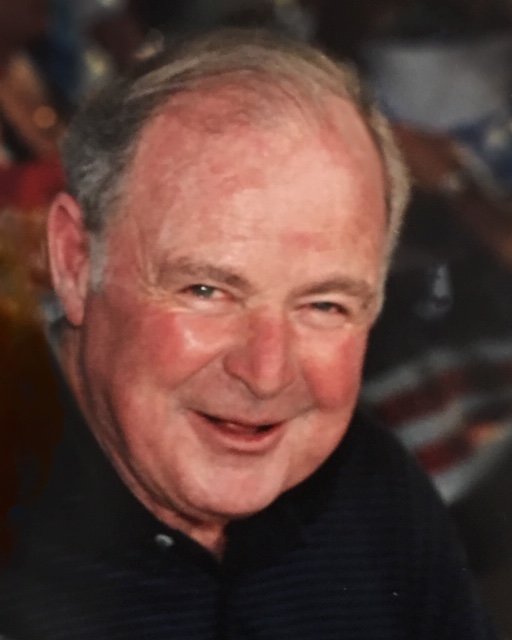 Visitation
9:30 am - 11:00 am
Tuesday, October 6, 2020
Saint Philip Neri Church
437 Ridge Pike
Lafayette Hill, Pennsylvania, United States

Get Directions
Funeral Mass
11:00 am
Tuesday, October 6, 2020
Saint Philip Neri Church
437 Ridge Pike
Lafayette Hill, Pennsylvania, United States

Get Directions


Obituary of Michael J. Driscoll
Michael J. Driscoll of Lafayette Hill, Ocean City, New Jersey, and Jupiter, Florida, who led Driscoll Construction Co. whose major regional infrastructure projects included the South Street Bridge, passed away at home on Oct. 1, 2020, surrounded by family. He was 87.
He was born to James Norbert and Virginia Kerns Driscoll, on June 18, 1933, in White Plains, New York, and the family moved to Mount Airy's Durham Street neighborhood in 1944. Mr. Driscoll graduated from St. Joseph's Prep High School in Philadelphia, where he was an All-Catholic basketball, football, and golf player and voted the Class of 1951's "Best All-Around Athlete." He received a biology degree from Georgetown University, setting his sights on medical school.
Mr. Driscoll's plans changed upon the early death of his father Norb, who started Driscoll Construction Co. in 1946, specializing in tunnel and sewer construction. He joined his brother Jim at the helm of the business, and became president in 1972. The brothers grew their company into a successful 4th-generation organization with an outstanding reputation for a range of significant projects in the tri-state area, including the winding Philadelphia International Airport ramps, JFK Boulevard Bridge, Walnut Street Bridge, and the South Street Bridge, which was ranked the 2011 No. 1 bridge in the nation by industry magazine Roads&Bridges. Today, the company, led since 2000 by son Michael J. Driscoll Jr., specializes in heavy highway, civil, and bridge construction. Son James C. Driscoll and grandsons Christopher L. Driscoll and Patrick O. Driscoll are part of the company as well.

In 1956 he married Peggy O'Neill, who survives him. Mr. Driscoll is also survived by children Cathie (Joe Ragg), Michael (Kim), Anita (Jay Duquette), Jim (Diana), Patti (John McMenaman), and Brian, as well as 17 grandchildren. He was predeceased by his parents, brother Jim, and sister Virginia McGlinn.
Mr. Driscoll was known for his love of family, hard work, rare beef, freshly squeezed OJ, and competitive golf. Many aspired to match his grill mastery and famous 'fork test.' Ocean City, N.J. was his favorite place; and he shared that love with his beloved Peggy, his children, and grandchildren. Mike watched sunsets on the Egg Harbor Bay from his back deck his entire life, gathering the family there all summer long for a cookout and a cold one with PopPop. Grandchildren dubbed it 'Club 120' as the go-to place for late night laughs and storytelling.
Golf was a lifelong passion. His father taught him the game at Whitemarsh Valley Country Club when he was young, and Mike loved playing that course for over 75 years. He was a founding member at The Loxahatchee Club in Jupiter, Florida. Shooting numerous holes-in-one since his first ace while on the Prep Golf Team, Mike was a fierce golf competitor. He treasured his golf buddies at both clubs.
Mr. Driscoll was also an avid outdoorsman who loved a day in the woods with his sons, lifelong friend Hugh Lynch, and some good dogs.
During elementary school at Holy Cross in Mount Airy, Peggy O'Neill captured his heart. Their deep love lasted nearly 65 years and generated a large, ever-growing family. A proud and loving grandfather, PopPop attended countless First Communions, graduations, sports events, recitals, weddings, and baptisms. Grandchildren knew him as an hilarious and unpredictable presence at every family gathering. Along with the Driscoll family, Mike adored Peggy's O'Neill clan, and Peggy and Mike hosted the legendary O'Neill Christmas parties for 40 years as well as the infamous O'Neill Weekend on the bay.
Mr. Driscoll was steadfast in his Catholic faith. Throughout his life, he never missed a Mass or a chance to generously support the Church and many Catholic charities.
Memorial services will be held on Tuesday, Oct. 6, at 11:00 amat St. Philip Neri Church in Lafayette Hill. Visitation at church is from 9:30-11 am, followed by a Mass of Christian Burial at 11. In lieu of flowers, memorial contributions to La Salle Academy, 1434 N. 2nd Street, Philadelphia, 19122 or www.lasalleacademy.netwebsite, would be appreciated.


Share Your Memory of
Michael