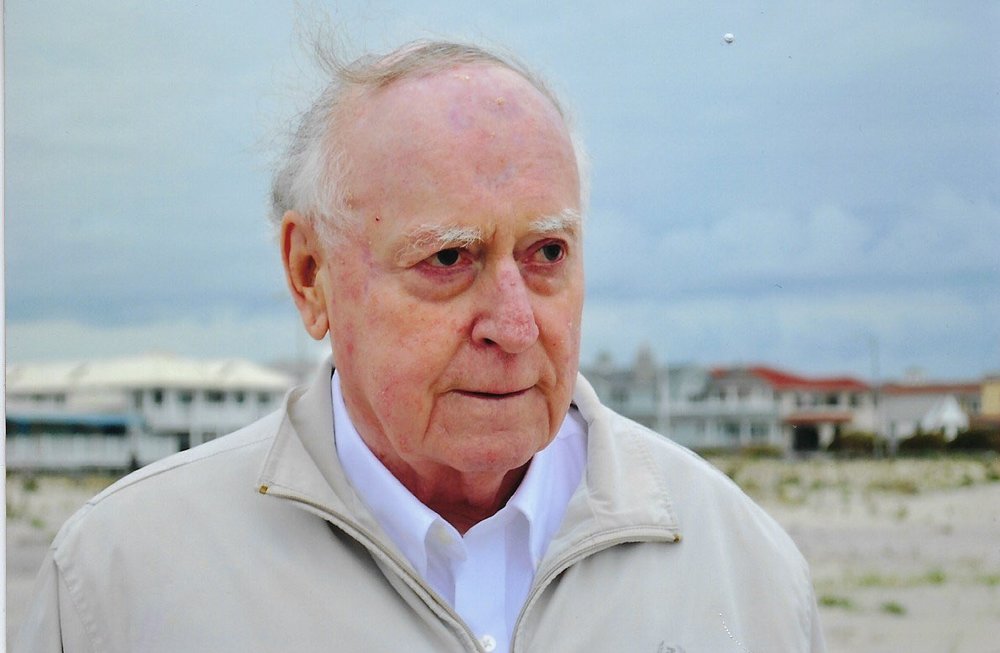 Obituary of Leo J. Riley
Leo J. Riley, Jr. age 86 of Blue Bell died Saturday, April 4, 2020. He raised his family in Lafayette Hill.
In life, he was most devoted to the love of his life, his "Amazing" Grace, to whom he was married for 63 years.
He is survived by his loving wife, Grace Riley (nee Higgins); a daughter, Ellen Biel (Jeff), four sons Leo (Alison); George (Jane); Richard (Tricia) and David; sister, Margaret Gallagher; two brothers, Richard (Barbara), and Frank (Margaret); nine grandchildren, Sean, Jenna, Carolyn, Scott, Matt, Chris, Sammie, Grace and Quinn and four great-grandchildren, Natalie, Desmond, Keaton, and Ivy. He was preceded in death by his siblings, Thomas, Rosemarie Osborn, Kathleen Connell, Edward, William Riley F.S.C., and Jean Gibson.
Leo was born in Philadelphia, the son of the late Leo and Kathleen Keenan Riley. He grew up in Overbrook, Merion and Brookline, Delaware County. He was a graduate of St. Joseph's Preparatory School and Saint Joseph's University. Prior to his retirement, he was an Enrolled Actuary and a Chartered Life Underwriter having spent close to 40 years with Provident Mutual Life Insurance Company and eventually becoming the manager of the Philadelphia Agency for the company.
He was an avid golfer and longstanding member of Whitemarsh Valley Country Club. Leo was a fan of Philadelphia sports teams, especially the Eagles. He was a season ticketholder of the Eagles for over 54 years. He also enjoyed spending summers in Ocean City, New Jersey with his family. He especially enjoyed it when for several summers his children ran a boardwalk luncheonette known as R-Place.
He had a great sense of humor and always had corny jokes ready to tell, especially to his children and grandchildren.
He was a devout Catholic and was a parishioner of St. Philip Neri Parish in Lafayette Hill and St. Damien Parish in Ocean City, NJ.
Due to an unprecedented global event, a memorial service will be held at a future date when all of his extended family can come together.
In lieu of flowers, Memorial Donations may be made to the charity of the donor's choice.
To send flowers to the family or plant a tree in memory of Leo Riley, please visit Tribute Store