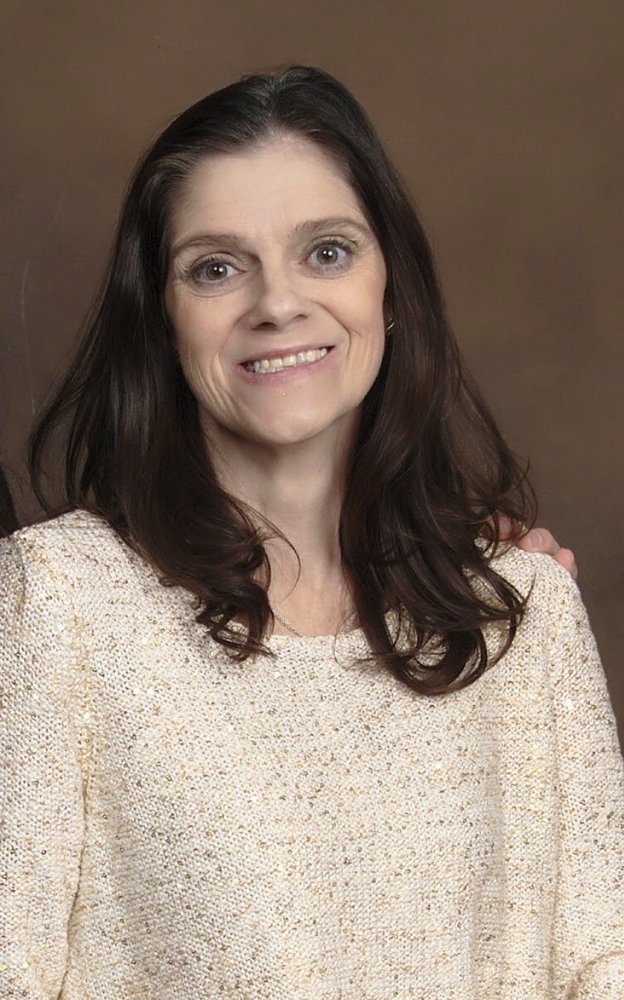 Share Your Memory of
Nancy


Obituary of Nancy Jane Pease
Nancy Jane Pease
September 19, 1966 – September 17, 2019
Nancy Jane Pease (née Uzarski), a devoted wife and mother of three children, fought a courageous three year battle with stomach cancer, which she lost on September 17, 2019 at the age of just 52. Facing long odds against a terrible disease, Nancy battled through chemotherapy and radiation and overcame many setbacks during her long fight with cancer.
Nancy was born on September 19, 1966 in Meadville, Pennsylvania to John and Elizabeth Uzarski. Her father, John, died in April 1994. Nancy predeceased her mother, Elizabeth, also known as Betty, who is now 96. Nancy has one brother, Tom, age 75. Nancy grew up on a 50-acre farm in Linesville, Pennsylvania, a small town in Northwestern Pennsylvania's Crawford County. One of her greatest loves was horses, and she owned and cared for horses during her formative years and through high school and college. During high school, Nancy competed in many equestrian events including show jumping and dressage, winning many ribbons and awards.
Nancy attended Carlow University in Pittsburgh, Pennsylvania, where she earned a Bachelor of Science Degree Magna Cum Laude in Business Management in 1989, with a minor in English. Among the many prestigious academic awards received at Carlow was the Joseph G. Smith Memorial Award, the university's highest honor bestowed on any one student.
Following college, Nancy attended the University of Pittsburgh School of Law, where she earned her Juris Doctor degree in 1992 and was an associate editor of one of the law school's two law reviews – a prestigious role afforded to only the top students. Nancy passed the bar and practiced law in Philadelphia for a number of years, serving as a law clerk to the Honorable Frederica Massiah-Jackson and as a litigation associate at two major Philadelphia law firms, Post & Schell and Rawle & Henderson.
It was during law school that Nancy met her husband John. John and Nancy met during their first year in law school and were assigned to the same section, attending all classes together. They became almost immediate friends, and were eventually married about one year after graduation in a beautiful small church in Nancy's hometown of Linesville on June 12, 1993. They were married for more than 26 years at the time of Nancy's death. Nancy and John made a home for themselves and their children in Lafayette Hill, PA.
During their marriage, Nancy and John enjoyed many wonderful and happy memories, but none more important or fulfilling as the birth of their three children: Lauren, age 23, a second year medical student at Temple University School of Medicine and graduate of Penn State University's Schreyer Honors College; Marilyn, age 20, a junior at the University of Pennsylvania; and John, age 17, a senior at Saint Joseph's Preparatory School. Although she enjoyed tremendous success in her studies and professional work as a lawyer, nothing was more important to Nancy than raising her children to be independent, respectful and successful kids. After the birth of Marilyn, Nancy decided to become a stay-at-home mom, and poured her heart and soul into her children and their development. As they grew, Nancy took on many volunteer roles at St. Philip Neri School, including Brownie troop leader, Vacation Bible School teacher, grant writer, and enrollment committee coordinator. She volunteered for every imaginable school activity that would put her in contact with her children and their school activities, including homeroom mom and chaperone on countless school field trips and field days, among many other roles.
One of Nancy's greatest joys in life was taking an annual family vacation to Walt Disney World – more than 15 times in all. The excitement Disney vacations brought to her was incredible and a driving factor for her family's annual return visits. Her other greatest joy was Christmas. Nancy would begin decorating before Thanksgiving each year so that her family had the most adorned house to host both holidays. She made each and every Christmas so special with personalized homemade stockings and matching family pajamas, but most importantly with a Christmas spirit that inspired everyone who knew her well.
As her children grew older, Nancy decided to return to the full-time work force, and was hired by the Federal Bureau of Investigation in 2015 to work as a paralegal specialist in its Asset Forfeiture Unit – a prestigious and highly-competitive position. Using her legal, financial and analytical skills, and her unique ability to solve complex problems, Nancy assisted the FBI and the U.S. Attorney's Office in pursuing efforts to separate criminals from the tools used to commit federal offenses and the fruits of those efforts, including cash and other property obtained by unlawful means. Nancy was a beloved employee at the FBI and became involved in many significant asset forfeiture cases during her work there.
There will be a viewing on September 20, 2019 from 6:30-8:30 p.m. at St. Philip Neri Church, 437 Ridge Pike, Lafayette Hill, PA and another viewing at the same location from 10-11 a.m. on Saturday, September 21, 2019. A funeral mass at St. Philip Neri Church will be held at 11 a.m. on Saturday, September 21, 2019.
In lieu of flowers, please consider making a donation in Nancy's honor to the Gastric Cancer Foundation: http://www.firstgiving.com/fundraiser/lauren-pease/nancypease
To send flowers to the family of Nancy Pease, please visit Tribute Store
Evening Viewing
6:30 pm - 8:30 pm
Friday, September 20, 2019
Saint Philip Neri Church
437 Ridge Pike
Lafayette Hill, Pennsylvania, United States
Morning Viewing
10:00 am - 11:00 am
Saturday, September 21, 2019
Saint Philip Neri Church
437 Ridge Pike
Lafayette Hill, Pennsylvania, United States
Funeral Mass
11:00 am
Saturday, September 21, 2019
Saint Philip Neri Church
437 Ridge Pike
Lafayette Hill, Pennsylvania, United States