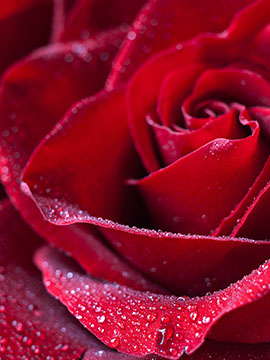 Obituary of Ann M. Bowman
Ann Bowman, 77, passed away on Sunday, July 14, 2019.
Born in New York City, she was the daughter of two immigrant parents; a mother from Scotland and father from Ireland. She worked in NYC for a short while, where she met Phillip, her husband of 52 years. They both fell in love instantly and within 6 months they were married. Phillip worked a full time job but was an artist on the side, and Ann admired and respected his work over the years.
She was a tough critic but when she loved something – she loved it with all her heart. If you wanted an honest opinion, she was your go to. She was also a woman of her word. If she borrowed an egg from a neighbor, she would always give one back when she went to the store. She had a fiery side but also a loving, caring side. She loved uplifting music and loved to dance. But most of all, she loved being a mom and taking care of her family. She was a caring and unique individual who everyone remembers as a "character," and she will be missed.
Ann is survived by her children, Peter and Courtney. She was preceded in death by Phillip, almost five years to the day of her death.
A service will be held on Sunday, September 15, 2019, at 1:30pm at Lownes Family Funeral Home in Lafayette Hill, Pennsylvania. There will be a visitation held from 1:00-1:30pm at the funeral home before the service.
To send flowers to the family of Ann Bowman, please visit Tribute Store
Visitation
1:00 pm - 1:30 pm
Sunday, September 15, 2019
Lownes Family Funeral Home
659 Germantown Pike
Lafayette Hill, Pennsylvania, United States
Memorial Service
1:30 pm
Sunday, September 15, 2019
Lownes Family Funeral Home
659 Germantown Pike
Lafayette Hill, Pennsylvania, United States