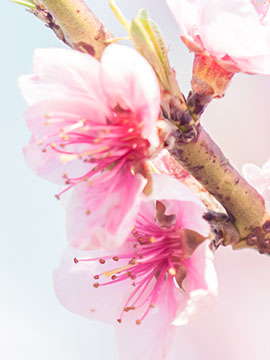 Share Your Memory of
Bonnie
Obituary of Bonnie Tatnall
Bonnie Alice Grogan
77, of Scottsdale AZ, passed away on April 15, 2019 with her family by her side. She was born to the late Robert A. and Alice E. (Dean-Tanner) Grogan in Monrovia, CA. Bonnie was cherished and loved by her Children, Mary Louise Savarese of Philadelphia and Robert (Erin) Savarese of Scottsdale, AZ. Beloved grandmother to Alexander, Georgianna and Natalie Savarese and Treasured sister of William D. Grogan, Barbara M. Grogan, Beverly A. Farrier, and Robert A. Grogan. Shewas adored by many nieces, nephews and friends around the world. She married the late Robert E. Savarese in 1964 in Lafayette Hill, PA where they raised their two children.
Bonnie was born and raised in Southern California (Compton, CA). She traveled cross country by VW Bug in 1961 to Philadelphia where she enrolled in the Hospital University of Pennsylvania School of Nursing, receiving her Nursing diploma. Throughout an extensive carrier, Bonnie was recognized as a compassionate care provider and patient advocate. She was a respected and skilled RN and Senior Administrator with proven expertise in acute long term care and, patient and family education. Bonnie was an expert clinician and, was the "go to" medical consultant to all who knew her.
An ever present source of inspiration and encouragement to her children, Bonnie guided Mary Lou and Rob throughout her lifetime, with unending support and love. Her passion was her family and she was always there for everyone who needed her. Bonnie was an unparalleled source of generosity, kindness and presence to her family forging an especially treasured relationship with her grandchildren.
Her main interests included a lifelong love of Travel, the Ocean, the Mountains, and The Arts, especially the Orchestra.
Her sparkling blue eyes revealed her sense of fun and enthusiasm. Always up for a trip, a family gathering or outdoor activity. Her magnetic personality and contagious laugh drew her to all who knew her.
Her final trip completed the full circle of life as she headed back west to live with her son and his family.
She was a role model to her family, a woman ahead of her time and she will continue to inspire her family and friends, forever.
In Lieu of Flowers, please consider a donation to Doctors without Borders, or the Philadelphia Orchestra.
Bonnie's life will be celebrated this summer by her family and friends.