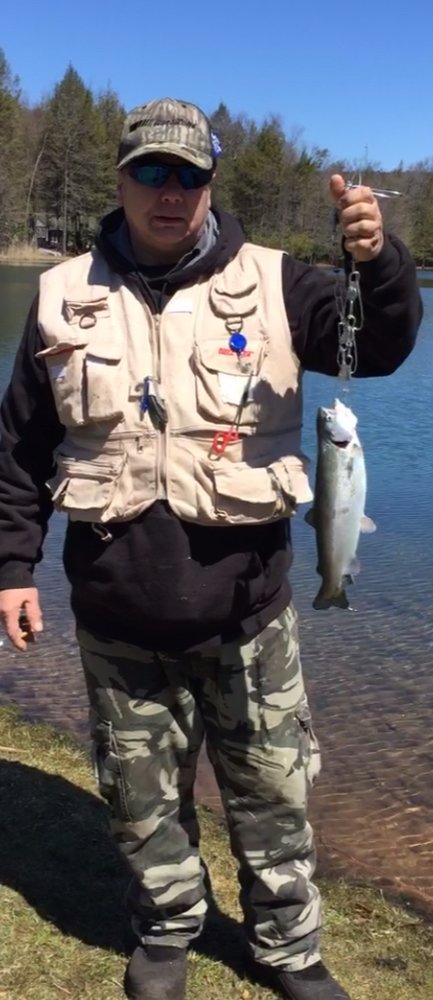 Share Your Memory of
Francis
Obituary of Francis E. Harcher
Francis Edward Harcher (Chunko) age 53, of Manayunk died suddenly at his home on Tuesday, October 9, 2018.
Frank was born in Philadelphia to Stephen J. Harcher and the late Mary E. (Leidy) Harcher on September 27, 1965.
Frank was a loving father to his son Mitchell F. Harcher and his daughter Shelby E. Harcher
He was also a proud "POP" to his expected grandson due on November 17th, 2018.
Frank is survived by his brother, Stephen J. Harcher Jr. (Michele), sisters, Jennifer McCaulley (Brian), Pamela Reagan (James), nieces, Stephanie, Paige, Joelle, Summer & Kendall, nephews, Stephen, Brian Jr. & James Jr.
Frank was a friendly respected Auto Mechanic in Roxborough/Manayunk for over 35 years! Frank was your go to guy to all his family and friends when it came to your car. Without hesitation he would make time to help you near or far whether it was for a major repair, a simple quick fix or just needed some advice.
Frank always had a smile on his face and never complained. I don't think this man had a mean bone in his body. He loved spending time with his family and his favorite pastime was fishing with his nieces and nephew up the mountains on the weekends. Frank will be truly missed by all…
HE WAS ONE TERRIFIC GUY!!!
A memorial service will be held 12:00 pm on Saturday, October 20th at The Lownes Family Funeral Home, 659 Germantown Pike, Lafayette Hill, PA. 19444.
Calling hours will be Saturday, October 20th from 10am-12pm at Lownes Family Funeral Home.
Remembrances may be made in the form desired by friends.
Donations for daughter Shelby and Grandson
Send to:
Jennifer McCaulley
c/o Shelby Harcher
754 Bridge Road
Collegeville, Pa 19426
Make checks payable to: Shelby Harcher