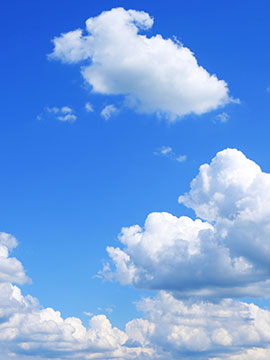 In Memory of
Raymond C. Gross
1944 - 2018
Plant a Tree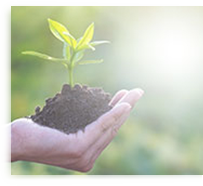 Visitation
1:00 pm - 2:00 pm
Saturday, August 4, 2018
Lownes Family Funeral Home
659 Germantown Pike
Lafayette Hill, Pennsylvania, United States

Get Directions
Funeral Service
2:00 pm
Saturday, August 4, 2018
Lownes Family Funeral Home
659 Germantown Pike
Lafayette Hill, Pennsylvania, United States

Get Directions
Obituary of Raymond C. Gross
Raymond C. Gross, 74 years, of Lansdale, passed away on Sunday July 29, 2018 at his residence.

He was born on Monday April 17, 1944 in New York, the son of the late Raymond and the late Marie O'Donnell.
Ray was a man of few words. He showed his love, concern and commitment more through his actions than expressing them aloud. This was true of his professional and personal communication style. He worked hard at making life better for those he loved, devoting his life to his work and family.
He began his career in respiratory therapy as an inhalation therapist at Niagara Falls Memorial Hospital while attending Niagara University, Niagara Falls, N.Y. Upon graduation, he moved to the Philadelphia area and had a similar position at Lankenau Hospital. His dream was to have a career in medicine. While working in respiratory care, he found an opportunity to earn a masters degree. After receiving his MEd. In math education, he taught for the School District of Philadelphia while keeping his part time position in respiratory care.
He returned to the Niagara Falls area where he served as Assistant Chief Respiratory Therapist at Millard Fillmore Hospital while also teaching as an instructor in the Department of Health Sciences Education, State University of New York, at Buffalo. He earned his certification on Respiratory Therapy while here. This was a new field and it was only beginning to be recognized that formal training/education was needed for patient safety.
Another move brought him to the Philadelphia area again. His major employers included Hahnemann University in Philadelphia, PA and PJM Interconnection.
In 1973 he began at Hahnemann University as Assistant Education Director in the School of Respiratory Therapy. In 1975, he was appointed Director of Education.
During his tenure there, he designed, developed and implemented the basic respiratory program, including the clinical practicums. He also designed, developed and implemented a professional program for an advanced level allied health specialist and an accelerated certificate program as well. He was responsible for developing protocols and procedures that guided the functioning of these programs.
Ray was involve in designing a Leadership Development Program for respiratory therapists and an associate degree program for EMT-Paramedics.
He served on key college committees including Curriculum, Academic Standing, Admission and Program Evaluation. He was also active at the local and national levels of the American Association for Respiratory Therapy; a member of the American Thoracic Society and the American Society of Allied Health Professionals.
In 1986, he began a new career at PJM Interconnection, LLC in Norristown, PA. Using the talents and skills he had honed at Hahnemann, he accepted the position of Training Coordinator. There his duties included coordinating system operator training programs and courses including the Initial Training Program for System Operators (ITP), System Dynamics, Generation MOC Orientation, annual PJM System Operator Seminar, and other training initiatives as needed. Coordination included leading the training team in course development and maintenance, preparing for and delivery of training, logistical arrangements, and coordination of attendance of member company and PJM system operators.
Ray was actively involved in a number of projects related to design and development of PJM training projects including the system Dynamics course for system operators, the Electrical Principles and self-study module for the ITP; and the PJM System Operator Certification Program.
He served on both PJM and NERC Committees. While a member of NERC, he was a member of the NERC SOS workgroup to design, develop and lead implementation of the NERC system operator certification program for operator training. As a member of the NERC PS workgroup he helped design and develop a continuing education recognition program for the electrical utility industry.
At both Hahnemann and PJM, Ray used his knowledge of education to build a foundation to formalize what had been on the job training and to set standards to assure best practices in the respective fields. This elevated the education that the students and workers received to a level that was recognized not just locally but nationally.
Personally, Ray was proud of his children and grandchildren. As a man with five daughters, he may have felt a bit overwhelmed at times. He enjoyed celebrating their accomplishments and watching their lives unfold. Each birthday, graduation, marriage and new birth was cause for great joy. Eleven grandchildren later, he found joy in hearing about the children's antics—even those who are now adults.
Ray was always busy working on some project on the home front. It might be a new patio in Lafayette Hill or a back sun room in Worcester. His garden provided endless projects, from the digging out rocks, working the soil, to actually planting the various flowers and vegetables he enjoyed. Occasionally in the evening he would relax on the back deck, which he had built himself, sit down while enjoying a cold beer and admire his gardens.
While relaxing, he would listen to Celtic music but also enjoyed classical music particularly Gershwin and Mahler.
After retirement, he became a math tutor for RSVP (Retired Senior Volunteer Program). He had several students each of whom he enjoyed working with.

Funeral Service's for Ray will be held on Saturday, Aug 4 at 2:00 PM at Lownes Family Funeral Home 659 Germantown Pike, Lafayette Hill

A Visitation will be held before the service on Saturday from 1:00 to 2:00 PM at the Funeral Home



.
Share Your Memory of
Raymond