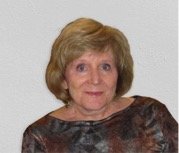 Share Your Memory of
Susan
Obituary of Susan K Castle
Susan Katherine Castle
February 13, 1947 to July 18, 2018
First and forever, Sue was an educator. She taught science for 30 years in the Colonial School District. (Working with 8th and 9th graders, she always claimed an automatic spot in Heaven.) To her everlasting delight, many of her students remained her friends as witnessed by the outpouring on Facebook upon the announcement of her death.
While at Colonial, Sue served as a leader in the Colonial Education Association, serving many years as President. She was also a founding member of the Colonial Foundation. Actively involved in union activities, Sue served as President of Mideastern Region and was on the Board of Directors for the Pennsylvania State Education Association.
Upon retirement, Sue did not give up her passion for education. She did public relations for the Wissahickon School District for 5 years, served as a supervisor of student teachers at Arcadia University for 10 years, and even traveled to Belize to work together with Belizean teachers at a symposium on environmental education. While there, Sue fell in love with rescued jaguars and was delighted when she learned that Zean, son of rescued Belizean jaguar Pat, would make his home at the Elmwood Park Zoo.
Sue had other interests as well. She was an avid reader, addicted to free games on her iPad, made amazing jewelry, and was a not-so-closeted NASCAR fan. Demonstrating the latter, she did her ride-along in a real Cup car at over 160 mph on the Las Vegas Motor Speedway just two years ago.
Daughter of Gene and Betty Pasquarello, she was born in Schenectady, NY and spent most of her childhood in Vestal, NY. She graduated from what is now University of Albany and earned her master's at Wilkes University. Sue was a long-time resident of Blue Bell, Montgomery County, Pennsylvania.
She is survived by her beloved husband of 49 years Steve, brothers Tom (his wife Nan), Paul (his wife Beth), and John (his wife Kim), brother-in-law Charlie Castle (his wife Chris) and sister-in-law Pat Wilson. Additionally, she had many amazing nieces and nephews, cousins and one incredible aunt, Eleanor. Sue was predeceased by her brother Chaz.
Earlier this year and in recognition of her passion for both education and natural conservation, the Susan Castle Endowment for Education – The Americas at the Elmwood Park Zoo was established. If you would like to make a memorial gift in her honor, it can be made online "www.elmwoodparkzoo.org" (noting the Susan Castle Endowment) or by mail. The mailing address is: Norristown Zoological Society, Susan Castle Endowment, Elmwood Park Zoo, Attn. Development Dept, 1661 Harding Blvd, Norristown, PA 19401.