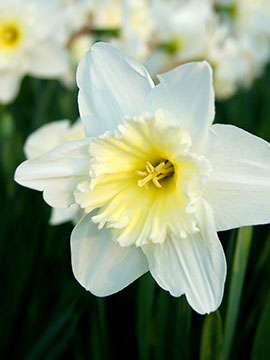 In Memory of
Dolores G. Metz
1928 - 2017
Visitation
10:00 am - 11:00 am
Friday, November 3, 2017
Saint Philip Neri Church
437 Ridge Pike
Lafayette Hill
Mass of Christian Burial
Thursday, January 1, 1970
Saint Philip Neri Church
437 Ridge Pike
Lafayette Hill, Pennsylvania, United States
Service Time: 11:00 AM

Get Directions
Interment at: Holy Sepulchre Cemetery
12:30 pm
Friday, November 3, 2017
Holy Sepulchre Cemetery
Cheltenham Ave.
Cheltenham, Pennsylvania, United States

Get Directions
Obituary of Dolores G. Metz
.
Dolores Grace Metz, wife of the late Charles Metz and longtime resident of Lafayette Hill passed away on 28th October 2017. Dolores was born in 1928 to Albert and Anna Boudry Schmidt of Wyndmoor PA, and the only girl in a family of 6, her 5 brothers being Albert, Henry, Joseph, Ernest, and Paul. She was the last surviving member of the Albert and Anna Schmidt family.
Dolores was a very active and caring woman during her lifetime. She was an active member and volunteer of the St. Philip Neri Church of Lafayette Hill and for many years led the St. Philip Neri Travelers on many trips throughout Europe and the United States. She volunteered at Chestnut Hill Hospital in many roles including working at Monkey Business in Chestnut Hill, a 2nd hand clothing store where the proceeds went to the hospital, led many a yard-sale in Chestnut Hill where the sales also went to the hospital, and she worked in the Opportunity Booth a building on the Hospital grounds that also sold donated items with the sales going to Chestnut Hill Hospital.
Dolores was also a long-time member of the Military Officers of America Association wife's division, a volunteer at the St. Joseph Villa in Chestnut Hill, a long-time member of the Whitemarsh chapter of the Lioness Club, as well as a member of the St. Philip Neri Philippians, St. Philip Neri Women's Guild, Young at Heart, St. Peters Senior's Group, and St. Helena's Senior's group.
In addition to all of her volunteer work and memberships, she had a great circle of friends that often met to go to various events, play cards, or host luncheons. As you can imagine, she had many friends from both Lafayette Hill and Chestnut Hill that will deeply miss her.
Dolores is survived by 3 children and their spouses – Carol (Metz) and Len Lundberg, Denny and Sue Metz, and Peter and Patricia (Radick) Metz. She had 9 grandchildren, the oldest of which, Eleanor Lundberg, passed away at an early age, with the surviving grandchildren being Trevor Lundberg, Leela and Dustin Metz, and Kimberly, Christopher, Michael, Julianne, and David Metz. She also had 1 great-grandchild Felicity Lundberg.
We, her family will sincerely miss her – we were very lucky to have such a truly wonderful and caring woman in our lives.
Funeral mass Friday Nov.3, 2017-11am at Saint Philip Neri Church-437 Ridge Pike, Lafayette Hill,Pa.19444
Visitation will be from 10-11am at the church also. Burial will be at Holy Sepulchre Cemetery in Cheltenham.
In lieu of flowers memorial donations may be made in Dolores's name to Keystone Hospice, 8765 Stenton Avenue, Wyndoor PA 19038.
Share Your Memory of
Dolores G.
Our Location

659 Germantown Pike,
LafayetteHill, Pa. 19444
United States


Contact Us

Phone: (610)-828-4430
Fax: (610)-397-1718
Email: rklownes659@aol.com