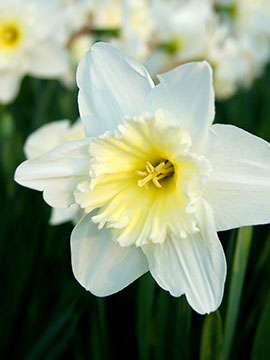 In Memory of
Hildegarde M. Bashey
1938 - 2018
Visitation
10:00 am - 11:00 am
Tuesday, January 9, 2018
Saint Peter's Lutheran Church
3025 Church Rd.
Lafayette Hill
Funeral Service
Thursday, January 1, 1970
Saint Peter's Lutheran Church
3025 Church Rd.
Lafayette Hill, Pennsylvania, United States
Service Time: 11:00 AM

Get Directions
Interment at: Barren Hill Cemetery
12:00 pm
Tuesday, January 9, 2018
Barren Hill Cemetery
3025 Church Road
Lafayette Hill, Pennsylvania, United States

Get Directions
Obituary of Hildegarde M. Bashey
Hildegarde M. Bashey, age 79, of Lafayette Hill, PA died Thursday, January 4, 2018, at The Masonic Village. She is the beloved wife of Reza I. Bashey, who survives her. She is also survived by her son, Ali R. Bashey of Bethlehem, Pennsylvania; her daughter Parveen and son-in-law Huw Roberts, and their children Dylan and Gibson; and her daughter Farrah and son-in-law Gerard Visser of Bloomington, Indiana and their children Leo and Cyrus; and her sister, Marianne Moessner of Short Hills, New Jersey.
Hildegarde was born February 2, 1938, in East Orange, New Jersey. She is the daughter of the late Wilhelm and Else (Trinks) Moessner, both originally from Pforzheim, Germany. Growing up in a tightly knit community in Union, NJ, Hildegarde enjoyed dinners with Tantes, Onkles, and cousins, picnics, walks, and swims at Flanders Swim & Sports Club, and vacations at the Jersey shore. Hildegarde was a successful student at Union High School. She studied piano and played at church. Hildegarde, a science major and resident of the French house, was a proud member of the Douglass College Class of 1960. While at college, Hildegarde met a young, Rutgers, PhD candidate from India at an international students gathering. After college, Hildegarde worked at the University of Miami, where she serendipitously met him again.
Reza and Hildegarde married in 1961 and moved to India. The newlyweds lived with relatives in Bombay and New Dehli where their first child, Parveen, was born. After returning to the United States in 1963, Dr. and Mrs. Bashey resided in New Jersey, where Ali was born in Newark. Next, the Bashey family moved to The Bronx in New York City, where Farrah was born.
In 1971, Hildegarde and her family moved to Lafayette Hill, PA. She returned to work after her youngest started school. After a short stint at teaching high school chemistry, Mrs. Bashey worked as a laboratory technician in the biomedical sciences. She worked at Philadelphia General Hospital and then the University of Pennsylvania, the latter for 20 years.
Hildegarde's kitchen reflected her scientific disposition; she kept meticulous notes on the weight, cooking temperature, timing, and outcome of her delicious roasts. She labeled salt and vinegar with their chemical formulae. Hildegarde's children remember a strict and loving mother, who loved Mozart, cats, and nature; and who taught the value of hard work and the joy of continual learning by example. Throughout her life, Hildegarde was an avid reader of nonfiction. Her grandchildren remember their Omi for her large boxes of bite-sized cookies, generous gifts and cards, and her reminders to "be good."
In her retirement, Hildegarde joined St. Peter's Lutheran Church, which provided her with new friends, support, and the opportunity to learn the Bible. She also enjoyed reconnecting with old friends, visiting family, and going to book readings and concerts with Reza.
Her family wishes to thank the doctors, nurses, and aides at Thomas Jefferson University Hospital and at Masonic Village, who provided excellent and kind care in the last few months of her life. We also wish to thank St. Peter's for their inclusiveness and good works in the community.
Share Your Memory of
Hildegarde M.
Our Location

659 Germantown Pike,
LafayetteHill, Pa. 19444
United States


Contact Us

Phone: (610)-828-4430
Fax: (610)-397-1718
Email: rklownes659@aol.com