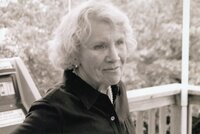 Barbara B Resch
Barbara Bolger Resch, 91, of Lafayette Hill, PA, formerly of the West Oak Lane section of Philadelphia,
passed away peacefully on November 26, 2022. Devoted wife of the late William H. Resch III, she is
survived by her loving children Hank (Beth), Rudy (Susan), Carey (Kevin) Mitchell, Peter (Lisa), Lizzy
(Floyd) Shaffer, and Tony (Mary). Also survived by her sister Sheila Batchelor of Cheshire, CT, as well as
nephews Chris, Peter and Scott. Oma was the beloved grandmother of Samantha, Ally, Peter, Liam,
Sean, Eilish, Monica, Darcy, Floyd, Patrick, Matt, Brendan, Corey, Chelsea, Conor, Jessie, Timmy, Sam,
and great-grandmother to Maddie, Sienna, Aralyn, Vada, Scarlet, Jack, Rhett, Colette, Adalia, and Jack.
Our mom loved her family and friends, especially the Mulberry Lane crew and the Philadelphia Little
Quakers coaching families. A graduate of Gwynedd Mercy Academy High School, she was a fixture for
many years as the office manager of Chestnut Hill Pediatric Group. Over a lifetime, she spent many
happy days enjoying family, sun and fun in Ocean City, NJ, though rumor has it she never actually went
in the water in all those years!
Relatives and friends are invited to her Viewing on Saturday December 3, 2022, starting at 9:30am at St.
Philip Neri Church, 437 Ridge Pike, Lafayette Hill PA 19444. Her Mass of Christian burial will follow at
11am. The interment will be private.
The family would like to thank the talented and dedicated staff of Artman and Grane Hospice for their
kindness and care to our mom in her final weeks. In lieu of flowers, donations in mom's memory may
be made to the William H Resch Memorial Scholarship Fund, care of the William Penn Charter School,
3000 West Schoolhouse Lane, Philadelphia PA 19144, or Artman Benevolent Care Fund, 250 North
Bethlehem Pike, Ambler PA 19002.