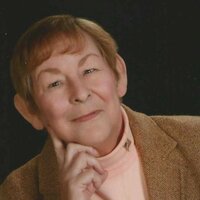 Dianne W Dorn
Dianne Wetherbee Dorn, age 76, of Lafayette Hill, Pennsylvania, passed away on the evening of Friday, August 5th, 2022. She is preceded in death by her husband Ronald Haller Dorn, as well as her brother Fred Thrasher Wetherbee II, her parents, and many many more ancestors whose records she had located during her lifetime.
Dianne, daughter of the late Dana Hubbard Wetherbee and the late Clara Minerva Kissinger, was born
at home in Melrose Park on November 17, 1945, and grew up in Melrose Park. She is survived by daughters Dana Siegel (Derick) and Ashley Haney (Preston), and grandchildren Kinzee and Jace Haney. She is also survived by her brother Charles Wetherbee (Marge), 4 nephews and a niece, and many great nieces and nephews.
Dianne graduated from The Lankenau School for Girls in 1963, where she gained life long friendships as well as many fond memories of Sister Lydia. She then briefly attended The Philadelphia Museum College of Art, and
later worked in medical records and for her husband's recruiting firm before leaving the workforce to raise
her daughters.
Dianne loved to knit, crochet, and cross stitch in her spare time, and research the family's genealogy, forever looking for that elusive black sheep in the family. Dianne also enjoyed gardening, visiting the beach, and spending days water skiing, kayaking and sailing with her family at the Philadelphia Swimming Club in Miquon, where Ron was a member.
A celebration of life service will be held at a later date. In lieu of flowers please consider a donation in her memory
to St. Peter's Lutheran Church, Lafayette Hill, PA, or the Diabetes Association, or the charity of your choice.