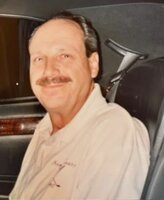 John Joseph "Jack" Zurick
John "Jack" Zurick, 65, of North Wales, PA, passed away on November 9th, 2021 in the comfort of his own home.
Jack was born in West Hazleton to John and Trudy Zurick on May 3rd, 1956. He graduated from West Hazleton High School in 1974, top of his class. Alumni of The Pennsylvania State University, 1979 graduate earning a Bachelor's degree in Biology and a Master's of Counseling Psychology from Temple University in 1989. He worked for Magee Rehabilitation Hospital of Philadelphia and Reliance Standard Life Insurance Company as a Disability Case Manager until retiring in 2018.
Jack took so much pride in being a dedicated husband and Father. Jack and Sue spent 45 loving years together after their first date at a Penn State Thanksgiving Day Formal Dance in 1976. As devoted Nittany Lion fans, the two made sure to take annual trips to State College with their closest college friends. Jack's commitment to spending quality time with his daughters watching movies and catching up was unmatched. One of the last and most rewarding activities he was able to experience was seeing the James Bond Movie with his wife and daughter, Jenn. Jack shared an exceptionally special bond with his sister Denise and brother Tom. Although Jack had moved to the Philadelphia area to start his family and career, no amount of distance could break their relationship.
Jack is survived by his wife Susan, daughters Jennifer and Kathryn, sister, Denise and Aunt Theresa. He is preceded in death by his parents and brother Tom.
Funeral mass will be held at Mary Mother of the Redeemer on Monday, November 15th at 11:00am directly following visitation at 10:00am. Father Mark Tobin will precede over the services.
Memorial donations may be made to the SPCA or a charity of your choice in lieu of flowers.