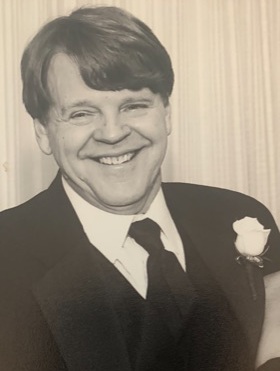 Dr. John (Jack) T. McGovern
Dr. John "Jack" T. McGovern, 74 years, of Philadelphia, passed away on Friday June 11, 2021 at his residence.

He was born on Saturday January 11, 1947 in Philadelphia, the son of the late John and the late Mary (née Riddle) McGovern.
Jack was a well loved, respected educator, a proud Irishman, Army veteran, loving husband to Marion, doting father of three, grandfather of six, great grandfather of one.
He was a treasured friend, a hunter and gatherer of words, a sharer of good language and meaningful literature, the master of the Writers Notebook, a teller of stories and a magician who inspired endless possibilities.
Jack is survived by his wife, Marion, three children, Sean, father of Sam (father of Layla) and Evangeline; Heather (Lauryn), mother of Magdalena and Henry, and Rhiannon Lindmar (Kenneth) mother of Dalaina and Jackson.

A Celebration of Jack's Life will be held on Friday, Jun 18 at 1:00 PM at Whitemarsh Valley Country Club 815 Thomas Rd., Lafayette Hill

A Visitation will be held before the Service on Friday, Jun 18 from 12:00 to 1:00 PM at Whitemarsh Valley Country Club
The interment will take place privately.
In lieu of flowers, memorial donations may be made to The Children's Literacy Initiative, 990 Spring Garden St. Philadelphia PA 19123
or
The Penn Literacy Network's Making Friends with Books Program, University of Pennsylvania, 3440 Market St., 19104, 3rd Floor c'/o Iris Sanchez, Philadelphia PA 19104-6216