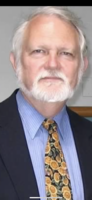 John G Heiser
John G. Heiser Jr. 74 of Oreland PA passed away August 31st 2020, peacefully surrounded by his loving wife Jean Pickel Heiser of 51 years and his two daughters. Father of Julie Horn ( Doug) and Jannette Bendinelli ( Shawn). Granddad of Sarah, Justin, Allison and Chiara.
He was a Roxbrough High School graduate, class of 1964. It was there where he met and then married his high school sweetheart, Jean. He was active on the football team and school choir. John went on and graduated from Temple University in 1970.
When not with his family, John ran his family business Myers Brothers, and worked 20 years at B&G Manufacturing he then finished his career at Vanguard Group before happily retiring.
John was a member at Oreland Presbyterian Church and enjoyed singing in their choir.
He loved spending his time outdoors. In his early years he loved hunting and fishing. Later with his family, he shared with them his love of sailing and skiing. Taking many trips to the mountains and the shore. Once his grandchildren arrived he was a proud granddad that could always be found on many sidelines or in stands cheering for and encouraging them. Always present at family celebrations and gatherings.
Funeral arrangements will be private.
In Lieu of flowers, gifts in memory of John Heiser can be directed to the Neuro-Vascular Fund at Abington Hospital made payable to Abington Hospital Foundation.