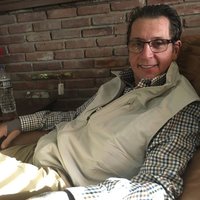 Gabriel W. Olivieri
On Sunday, August 9th, 2020, Gabriel Olivieri, loving husband and father, passed away from pancreatic cancer at the age of 64.
Gabe is survived by his wife Terry Olivieri, his three children, Gabriel, Matthew, Jaclyn and two step children, William Turner and Joseph Turner. He is also survived by several cousins and nephews. Family was everything to Gabe and he will be greatly missed by those who loved him most.
Gabe was preceded in death by his mother and father, Mary (Bernd) Olivieri and John Olivieri, as well as his dear brother, Michael Olivieri (Charlene).
Gabe was born on December 27th, 1955 at Chestnut Hill Hospital in Philadelphia. He was a graduate of Plymouth Whitemarsh High School (1974). Gabe was a successful business owner of Bridgeport Garage, Inc. for 30+ years. He was also an avid golfer and played in many Philadelphia amateur tournaments. Gabe's passion was playing music. Not only was he an amazing singer, he was also great at playing the guitar and bass. It gave him such joy that his two sons had followed in his footsteps and shared the same love for music. They played at many events together under the band name, The Olivieri's.
Also survived by his loving companion, Gotti (dog).
Calling hours will be Saturday, August 15th, 2020, 9:30-11:00AM at Saint Philip Neri Church.
A mass of Christian burial will be held at 11:00AM on Saturday, August 15th, 2020 at Saint Philip Neri Church, 437 Ridge Pike, Lafayette Hill, PA 19444. Burial will be in Saint Patrick Cemetery, East Norriton.
A celebration of Life for Gabe will be held at a later date.
In lieu of flowers, donations may be made to St. Jude Children's Research Hospital.