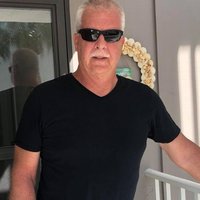 Jay "Jay" Hofmann
Joseph "Jay" C. Hofmann III, 62 years, of Lafayette Hill, passed away on Tuesday March 24, 2020

He was born on Thursday December 12, 1957 in Bryn Mawr, the son of the late Joseph C. and Helen (née McClintock) Hofmann.
Jay graduated from Plymouth Whitemarsh High School in 1976 then went on to graduate from Temple University as well. He worked to become Vice President of Fibreflex Packing & Manufacturing Co. of Philadelphia PA.

He is survived by his mother, Helen, 2 nieces and 4 great nieces and nephews. Jay was preceded in death by his sister Helen Mohan.
Joseph's services will be held privately. There will be a celebration of Jay's life to be held at a later date.