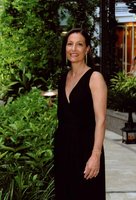 Anne M. Nolen
Anne M. Nolen, 66, of Blue Bell, PA passed away peacefully on December 13th, 2019.
Anne was born in Roxborough, Philadelphia. She attended Raven Hill Academy and during that time met her high school sweetheart and now husband, Dennis E. Nolen. She then attended Rosemont College. Dennis and Anne married in 1975.
Soon after marriage, she landed a job at Bamberger's where she was a retail buyer. She traveled the world purchasing goods for the store. Bamberger's was eventually acquired by Macy's.
At age 38, Anne and Dennis welcomed their daughter, Alexandra into the world. Alexandra was her greatest joy. She took time off from work as a stay at home mom for 10 years during Alexandra's younger years.
Once Alexandra was older, Anne went back to work and took her career to Neiman Marcus and then eventually back to Macys, where she was the Store Manager at the Springfield Mall Store. Anne had a tremendous passion for her job and loved what she did.
In her free time, she enjoyed vacations to Ocean City, NJ with her family, playing golf and always enjoyed a nice glass of wine or a dirty martini.
Relatives and friends are invited to her viewing on Friday, December 20th from 9:30-11am, followed by Mass at 11am at St. Helena's Parish, 1489 DeKalb Pike, Blue Bell PA 19422.
In lieu of flowers, please send contributions to St. Helena's Parish.