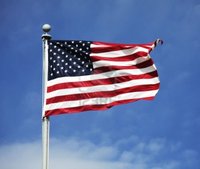 Charles Conti Jr.
Charles Conti, Jr., age 93, formerly of Lafayette Hill, PA., died Saturday, March 24, 2018 at Brandywine Senior Suites in East Norriton, PA. Charles "Charlie" was born July 23, 1924 in Philadelphia, PA.
Charlie was the son of the late Margaret Leone Conti and Charles Conti, Sr. He was raised in Chestnut Hill, PA. He was a sergeant in the United States Army during World War II and served in the Pacific Conflict. Upon his return from the war, he studied architecture at Spring Garden Institute, Philadelphia. He worked as a stone mason and eventually ran Charles Conti & Sons Construction of Chestnut Hill, with his father and brother, Edward, focusing on commercial construction and the restoration of historic landmarks, buildings and homes in the Philadelphia area.
In 1948, he married the love of his life, Margaret Rose Quartucci, whom he met when she sent him letters during WWII as part of a troop morale-boosting initiative. When he returned home from the service, Charlie and Margaret began to date, eventually married, and spent 53 years together before her death in 2001.
Charlie loved spending weekends each summer at his beach home in Wildwood Crest NJ, big band music and cheering on the Philadelphia Eagles.
Charlie is survived by his only son, Tom Conti, of Audubon, PA, daughter-in-law, Lisa Brooks Conti, two grand-daughters, Francesca Conti and Rachael Conti, and grand-dogs Daisy and Augie
He was also predeceased in death by his brother Edward.
****** A Mass of Catholic burial will be held 11:00 am on Tuesday, April 3 at Saint Philip Neri Church, 437 Ridge Pike, Lafayette Hill, PA 19444.
Burial will be in Holy Sepulchre Cemetery, 3301 W Cheltenham Ave, Philadelphia, PA.
Calling hours will be Monday, April 2 from 6:00-8:00 pm at Lownes Family Funeral Home and on Tuesday April 3 from 10:00-11:00am at Saint Philip Neri Church, both located in Lafayette Hill, PA.
In Lieu of flowers, donations may be made to Temple University (memo: Conti Memorial Scholarship Fund) at Temple University, P.O. Box 827651, Philadelphia, PA 19182-7651