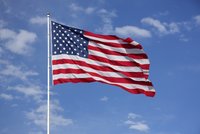 James B. Johnson
James B. Johnson, age 91, of Lafayette Hill, PA died Wednesday, February 14, 2018 at Einstien Montgomery Hospital in E. Norriton, PA. James was born April 26, 1926 in Missoula, MT. He is the son of the late Clarence and the late Bessie (Wood) Johnson. He is the beloved husband of Helene ( Gavin) Johnson
He is survived by his wife: Helene (Gavin) Johnson and two daughters: Beth McCool (Mark) and Claire Galvin (Matthew), also survived by his 10 Grandchildren.
A Mass of Christian burial will be held 11:00 am on Wednesday, February 21 at Saint Philip Neri Church, 437 Ridge Pike, Lafayette Hill, PA. 19444 Burial will be private.
Calling hours will be Wednesday, February 21 from 10-11am at Saint Philip Neri Church.
Memorial donations may be made to the above church or Saint Jude's Children's Research Hospital-Memphis ,TN
.