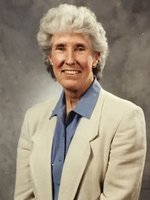 Adele P. Boyd
Adele P. Boyd. athlete, coach, teacher, and mentor
Adele Pack Boyd, 85, of Plymouth Meeting, an accomplished athlete, and revered coach, teacher and mentor, died January 27 of complications from non-Hodgkins lymphoma and heart failure at Abington Jefferson Hospital.
Adele Boyd was a superb athlete. She played field hockey, lacrosse, tennis and squash. In field hockey, she was a member of the Philadelphia Association Team from 1953-1967. She played on the USA national team from 1959-1967, and was Captain from 1963-1967. She played on touring squads that traveled to Great Britain in 1962, Jamaica in 1964, and Germany in 1967. In addition, she served as a national umpire, officer, and team selector for the United States Field Hockey Association. Adele was also a member of the USA Umpiring Committee in lacrosse, as well as a national officer and vice president of the United States Women's Lacrosse Association from 1975 to 1977.
She was an avid tennis player winning the women's singles and doubles championships multiple times at the Philadelphia Cricket Club where she was a member for 56 years.
She was graduated from Cheltenham High School in 1949, and attended Ursinus College, graduating in 1953. She received her M.Ed from Temple University. In 1954, she joined the faculty at Cheltenham High School teaching English, physical education, and coaching the field hockey, basketball and lacrosse teams.
In 1967, Adele became a faculty member at Ursinus College, and in 1972, took over from Eleanor Snell as the field hockey head coach, beginning a 17-year career that would include 16 winning seasons. She took the Lady Bears to three consecutive second-place finishes in the AIAW Tournament during the late 1970s. Her 1983 squad won the Eastern College Athletic Conference title. Her teams were consistently nationally ranked in the Top 20, and were considered among the best in the nation.
"Adele was one of the special women who have led Ursinus in so many ways—being a terrific teacher, coach, mentor and friend to so many," said Laura Moliken, director of athletics at Ursinus College. "Her contributions to Ursinus have been selfless; she will forever be a part of the great legacy and tradition of women's sports here at the college. I, like so many others, am grateful to have known Adele and to call her a friend."
Adele believed in widening the world of her students. She took her field hockey teams on tour to New Zealand, the Netherlands, Great Britain, Canada, and Ireland.
"I tried to make sure we went beyond the Perkiomen or beyond Pottstown…we went abroad," Adele said in a 2016 interview, describing where her teams competed abroad. "Opening the doors to people and seeing what the world had to offer was neat. I'm most proud of all the people who went through the program with me," she said.
In 1993, she was the recipient of Heritage Award, given by the Pennsylvania State Association for Health, Physical Education, Recreation, and Dance in recognition of her contributions to the growth and development of women's athletics in the state. She was the author of various articles in magazines associated with sports, as well as two books, Field Hockey: The Coach and the Player and Position Play by the Defense: the Fullbacks.
An Inaugural member of the United States Field Hockey Association Hall of Fame, she is also enshrined in the Ursinus College Hall of Fame for Athletes, the Cheltenham High School Hall of Fame, the Philadelphia Chapter of the Pennsylvania Sports Hall of Fame, and the National Field Hockey Coaches Association Hall of Fame.
Adele retired in 2001 as a professor emeritus of exercise and sport science, and as associate director of athletics at Ursinus College. She continued to enjoy her international travels, visiting friends in Europe, Madagascar, South Africa and Peru, and made an annual trip to Great Britain. She enjoyed volunteering at the William Jeanes Library in Plymouth Meeting, and the Conshohocken Library.
She is survived by her cousin, Dr. Robert Parsons, Sr. and his family, and her dear friend, Della Micah.
A celebration of Adele's life on will be held on Sunday, May 20, at 12 noon, at the Philadelphia Cricket Club, 415 W. Willow Grove Ave. Philadelphia, PA 19118.
Memorial donations may be made in memory of Adele and honoring the medical staff who cared for her to the Asplundh Cancer Pavilion, c/o Abington Health Foundation, 1200 Old York Rd., Abington, PA 19001, or to Ursinus College, 601 E. Main St., Corson Hall, Collegeville, PA 19426, Attn: Advancement Office.