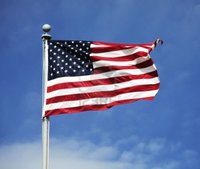 John T. Tallon
John T. "Jack" Tallon, 80, of Eagleville, PA, passed away at home on January 5, 2018.
Jack was born on April 8, 1937 in Norristown, PA to the late Isabelle (Watkins) and John A. Tallon. He graduated high school at St. Patrick's in Norristown in 1954 and went on to earn a degree in Electronics. He worked for RCA before being drafted into the U.S. Army in 1960, serving for 2 years in the 4th Division 12th Infantry at Fort Lewis in Washington State. Following his service, he returned to RCA and later served as a Customer Engineer for Unisys for 26 years.
Jack is survived by his wife of 57 years: Roberta (Krider) Tallon, three children: Cynthia Barnes (the Late Bill), Pamela Booraem (Glenn), and Brian Tallon. He is also survived by 5 grandchildren and 2 great-grandchildren. He is preceded in death by his sisters Margaret and Kay.
Visitation will be held at Lownes Funeral Home (659 Germantown Pike, Lafayette Hill, PA 19444) on January 12, 2018 from 10:00am-11:00am.Funeral service will be held at Lownes Funeral Home on January 12 at 11:00am. Private burial will be held at a later date.
Memorial donations may be made to American Heart Association, 1617 JFK Boulevard, Suite 700, Philadelphia, PA 19103.