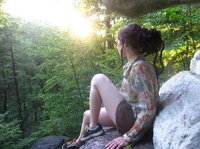 Jessica R. Cinque
Jessica R. Cinque, age 31, of Lansdale, PA died suddenly Thursday, November 23, 2017 at her home in Lansdale.
Jessica was born March 3, 1986 in Norristown, PA. She is the daughter of Paul and Anne (Moyer) Cinque.
Jessica is also survived by her siblings-Candice Cinque , Lauren Burns , Aaron Cinque and Mark Cinque and her grandmother-Eileen Moyer along with her boyfriend Mike Peña .
Jessica was a beautiful person inside and out. She taught everyone to appreciate the small things in life, always pursuing others to follow their dreams. She was compassionate and empathetic, always treating others with dignity and respect. Her passions included animals, nature, and photography; her ability to capture beauty in every picture that she took was astonishing. She will be dearly missed by all of her loved ones and friends.
A Celebration of her life will be held 7:00 pm on Friday, December 1 at Lownes Family Funeral Home, 659 Germantown Pike, Lafayette Hill, PA. 19444
Calling hours will be Friday, December 1 from 5-7pm
Memorial donations may be made to the Elmwood Park Zoo-1661 Harding Blvd. Norristown, Pa. 19401- elmwoodparkzoo.org
.