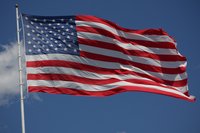 James S. Garman
James S. Garman, age 92, of Plymouth Meeting died Tuesday, November 7, 2017.
James was born September 15, 1925 in Phila., PA.
He is the son of the late Paul and the late Jen (Wilson) Garman.
He was the husband of the late Betty ( Flynn) Garman who passed away 3/10/2015.
He is survived by two sons: James Garman (Judy) and Stephen Garman (Maria)
Also survived by 10 Grandchildren, 8 Grandchildren.
He was predeceased by a son- Robert and a daughter Marianne.
A Mass of Christian burial will be held 11:00 am on Saturday, November 11 at Epiphany Of Our Lord Church, 3050 Walton Rd., Plymouth Meeting, PA. 19462.
Burial will be in Calvary Cemetery, Lower Merion.
Calling hours will be Saturday, November 11 from 9:30-10:45am at Epiphany Of Our Lord Church.
Memorial donations may be made to the American Cancer Society.
.