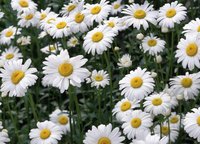 Edith O. Paugh
Edith O.(Oppenlander) Paugh, age 88, of Meadowood Retirement Community, Worcester formerly of Fort Washington died Thursday, June 15, 2017 .. Edith was born February 12, 1929 in Phila., PA. She is the daughter of the late George and the late Elizabeth (Rebmann) Oppenlander.
She was predeceased by her husband, Frank W. Paugh on 06/27/2002.
She was the owner of Paughs Party People.
She is survived by two daughters: Betsy Benedik (Alex), Ellen Butler (Bill) and two sons: David Paugh (Linda), Steve Paugh (Betsy); along with 11 Grandchildren, 8 Great Grand Children,.
She also was predeceased by her siblings-Betty Bosler and George "Fritz" Oppenlander.
A memorial service will be held 11:30 am on Saturday, June 24 at Trinity Episcopal Church, 708 S. Bethlehem Pike, Ambler, PA. 19002 Burial will be private.
Calling hours will be Saturday, June 24 from 11-11:30am at the Church.
Memorial donations may be made to the S.P.C.A.-19 E. Ridge Pike,Conshohocken,Pa.19428.
.